About Us
Criminal Defense Law Firm Serving Nashville and the Surrounding Areas
At the Law Office of Lucas B. Willoughby, we understand that being accused of a crime can be an overwhelming and frightening experience. That is why our experienced attorney is committed to providing compassionate legal representation to those facing these difficult circumstances. We believe everyone deserves access to quality legal counsel regardless of their financial situation or the severity of the charge they face, which is why we offer aggressive, results-oriented representation at affordable rates. We attempt to give our clients peace of mind as we guide them through every step of the legal process, providing them with individualized attention and support from start to finish. Our knowledgeable lawyer has handled thousands of cases, and our case results speak for themselves.
If you have been charged with a crime in Tennessee, give us a call at (615) 745-3434 or contact us online to schedule a free initial consultation about your rights and options under the law.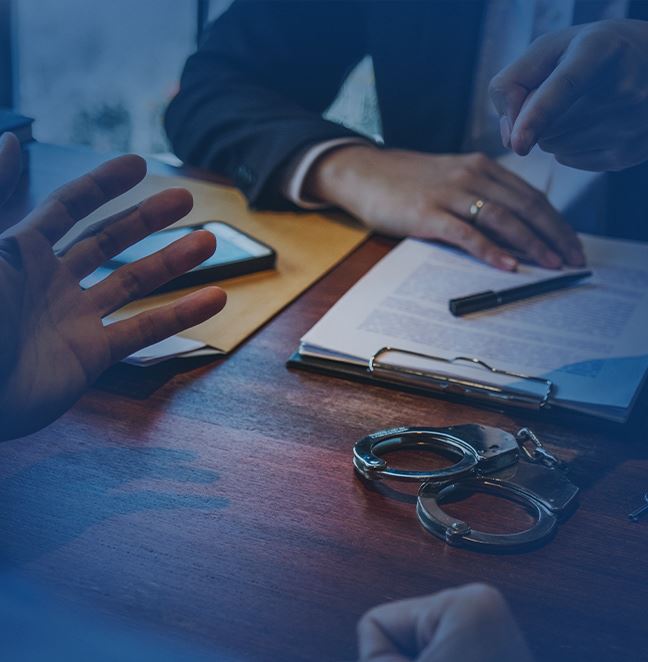 What We Do
We are prepared to represent you in many types of criminal defense matters, no matter how seemingly minor. Keep in mind that even a misdemeanor conviction can result in lasting consequences, so you should always get legal advice as soon as you can after an arrest. Our attorney can review your rights, help you explore your defense options, and determine the optimal path forward.
The Law Office of Lucas B. Willoughby is ready to represent you if you have been charged with:
Burglary
A Felony
Domestic Dispute
Drug Crimes
DUI
A Misdemeanor
Robbery
Sex Crimes
Theft
Do not face criminal charges alone. Call (615) 745-3434 or contact us online to get the compassionate and capable legal guidance you deserve.
Clients We've Helped
Reviews & Testimonials
"He works for you and with you."

He shows up and fights for you and will hold the prosecution accountable for what they should be doing when they are lacking in their responsibility!

- Toni R.

"He was reliable, professional, punctual and above all understanding."

In a system in which you are guilty until you prove your innocence. He is truly an empathetic person and when he said "let me worry about it".

- Lindasue H.

"Took the time to sit and talk with us and explain our situation."

Mr. Willoughby called back in less than 24 hours and set us up a consultation, and took his time listening to our situation and answering questions.

- Trey C.

"I swear he is the best to do this and he is all about you he's going to represent you to the fullest."

I started searching and I came across Mr. Willoughby and he set up a virtual call and he listened to me and my concerns nothing was a rush he made me feel comfortable like a family, he told me he would get me out this mess and he believed I was innocent al

- Camry V.

"Lucas is amazing lawyer. He is straightforward with you from beginning to end."

Need a really good lawyer he is the man for the job. Definitely recommend him.

- Andre T.

"We were able to get a successful resolution. I would recommend him to anyone."

I hired the Law Office of Lucas B Willoughby to handle a DUI in Rutherford County. He kept me out of jail and kept me from having to put an interlock in my car.

- Ademola A.

"I would highly recommend him to everyone."

Hired him to help me with an auto theft charge and he got all the charges dismissed.

- Randy W.

"Luke is incredibly professional and knows what his clients need."

He's easily the top choice as a criminal defense attorney.

- Catherine P.
Step-by-Step Support

We provide personalized support to fight for the best possible outcome for your case.

Free Consultations

Talk through all of your legal options during a free consultation.

Meet with Us Virtually

You don't need to come to our office. We can meet virtually!

24/7 Help Available

Whenever you need our lawyer, we're here to help you.