Nashville DUI Attorney
DUI Defense Representation in Tennessee
"DUI" stands for "driving under the influence," which is a criminal offense that is charged when a driver operates a vehicle while intoxicated or under the influence of drugs. There are numerous penalties that can come with a DUI conviction, including hefty fines, mandatory jail time, and the loss of driving privileges.
If you are facing a drunk driving charge and are concerned about your future, you have come to the right place. While we recognize that you are likely suffering from considerable stress and anxiety, do not panic: The Law Office of Lucas B. Willoughby can provide the aggressive representation you need and deserve during this difficult moment. Our experienced Nashville DUI lawyer will work tirelessly to help you understand your rights and defense options. We will be on hand to answer your questions, walk you through how the legal process will work, and bring you much-needed peace of mind. No matter the circumstances of your case, you can trust we will leverage the full extent of our skills, knowledge, and resources as we pursue the best possible outcome.
Do not wait to seek legal advice after a DUI arrest. Call (615) 745-3434 or contact us online to schedule a free initial consultation.
Clients We've Helped
Reviews & Testimonials
"He works for you and with you."

He shows up and fights for you and will hold the prosecution accountable for what they should be doing when they are lacking in their responsibility!

- Toni R.

"He was reliable, professional, punctual and above all understanding."

In a system in which you are guilty until you prove your innocence. He is truly an empathetic person and when he said "let me worry about it".

- Lindasue H.

"Took the time to sit and talk with us and explain our situation."

Mr. Willoughby called back in less than 24 hours and set us up a consultation, and took his time listening to our situation and answering questions.

- Trey C.

"I swear he is the best to do this and he is all about you he's going to represent you to the fullest."

I started searching and I came across Mr. Willoughby and he set up a virtual call and he listened to me and my concerns nothing was a rush he made me feel comfortable like a family, he told me he would get me out this mess and he believed I was innocent al

- Camry V.

"Lucas is amazing lawyer. He is straightforward with you from beginning to end."

Need a really good lawyer he is the man for the job. Definitely recommend him.

- Andre T.

"We were able to get a successful resolution. I would recommend him to anyone."

I hired the Law Office of Lucas B Willoughby to handle a DUI in Rutherford County. He kept me out of jail and kept me from having to put an interlock in my car.

- Ademola A.

"I would highly recommend him to everyone."

Hired him to help me with an auto theft charge and he got all the charges dismissed.

- Randy W.

"Luke is incredibly professional and knows what his clients need."

He's easily the top choice as a criminal defense attorney.

- Catherine P.
When Can Someone Be Arrested for DUI in Tennessee?
An individual can be charged with DUI if they are observed operating a vehicle while under the influence of drugs or alcohol. A person can also face DUI charges if they are in "actual physical control" of a vehicle, even if they are not actively driving. Generally, this means that an intoxicated person can be charged with DUI if they are discovered in the driver's seat with the keys in or near the ignition. That is why you should avoid trying to "sleep off" the effects of alcohol or drug consumption in your car. If you must rest in your car to avoid driving while intoxicated, you should place your keys in the backseat or somewhere away from the vicinity of your ignition to reduce the odds of DUI charges.
In Tennessee, you are considered "intoxicated" as an adult if your blood alcohol concentration (BAC) is .08% or higher. You could face enhanced penalties for DUI if your BAC is .20% or higher. Minors and adults under the age of 21 can be charged with DUI if their BAC is .02% or higher, even if they are not drunk.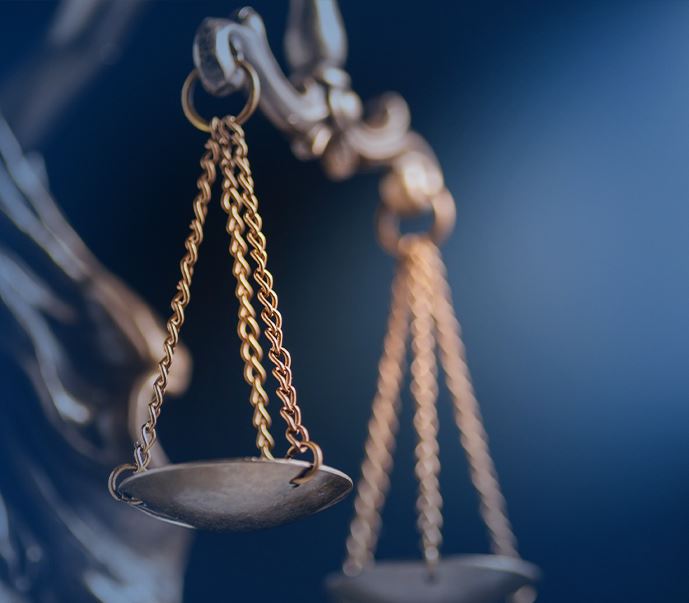 Our Firm Stands With You
Can I Refuse Chemical Testing for DUI in Tennessee?
Field sobriety tests, which assess factors like balance, coordination, and the ability to follow directions, are strictly voluntary. No matter what a law enforcement officer says, you are not required to complete them, though refusing them may lead to other consequences, like the police exploring alternatives for evaluating your level of intoxication. Keep in mind that many field sobriety tests are flawed and not designed to be passed, however, so participating in them is not necessarily in your best interest.
Chemical testing, including breathalyzer tests, is not optional under Tennessee's implied consent law. If the police suspect you are intoxicated and request chemical testing, you are legally obligated to comply. You do have the option of refusing chemical testing, but doing so triggers immediate, unavoidable penalties, including the revocation of your driver's license for a first offense without any aggravating factors. You can still be arrested for DUI if you refuse chemical testing based on behavioral and situational factors.
What Are the Penalties for a DUI Conviction in Tennessee?
The penalties for DUI in Tennessee depend on several factors, including your BAC, whether you are a first-time or repeat offender, and whether you endangered or hurt anyone due to your intoxicated driving. Even a first offense with no aggravating factors will result in a minimum of 48 hours of jail time.
A DUI conviction can lead to any of the following penalties:
Jail time
Fines
Suspension or revocation of your driver's license
Mandatory drug or alcohol treatment
Installation of an ignition interlock device in your vehicle
Restitution to any victims harmed by your intoxicated driving
What Are the Penalties for DUI While Driving a Commercial Vehicle in Tennessee?
If a driver is operating a commercial vehicle (such as a truck) when they are charged with DUI, they can face even harsher penalties than other drivers. A commercial driver can be charged with DUI when they have a BAC of .04% or higher, which is significantly less than the threshold for other drivers (0.8%). For a first-time DUI conviction, commercial drivers can face up to 11 months and 29 days of jail time, up to $1,500 in fines, and a license suspension of up to one year, among other consequences.
How Can a DUI Attorney Help Me?
When you have been charged with DUI, it is always in your best interest to retain the services of a seasoned legal professional. Our Nashville DUI lawyer can help you fight the charges and protect your interests in and out of the courtroom. Depending on the circumstances, we may be able to get the charges dropped or dismissed. In other scenarios, we can also help seek reduced penalties.
When you choose the Law Office of Lucas B. Willoughby to represent you in your DUI case, we will make every effort to:
Explain your rights
Help you understand the charges
Help you understand the penalties you may be facing
Help you understand your defense options
Help you understand and navigate the legal process
Negotiate with the prosecution
Favorably resolve your case
A DUI conviction can have lasting effects on your life and future career prospects, so do not hesitate to contact us online or call (615) 745-3434 if you are facing these charges.